Photos of the Past
VIEW BLACKSMITHING HISTORY @ THE FOLLOWING PHOTO ARCHIVES:
Library of Congress, American Memories: Search on "Blacksmith"

Google Image Search: Search on "Blacksmith"
---
SOME CENTRAL NEBRASKA HISTORY:
Taken from the Nebraska "Grand Island Daily Independent", March 29, 1951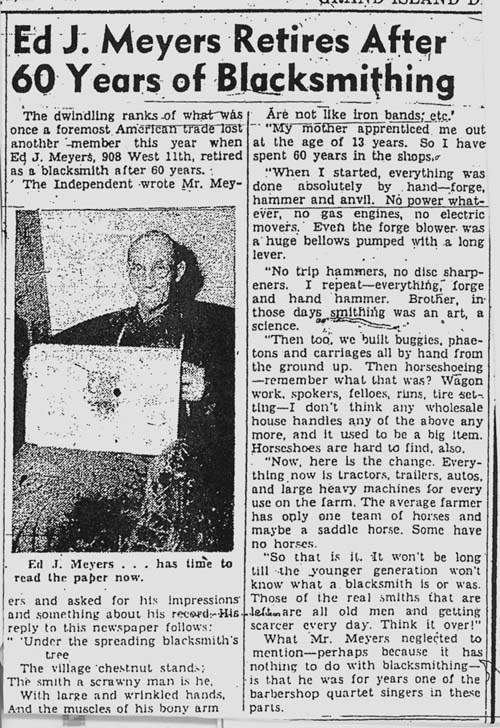 Ed Stone, Blacksmith
1869 - 1963
A longtime Ong, Nebraska blacksmith, his first shop was powered by a windmill, then by a generator and electric motor and finally city electricity. He owned a Model T car, a Model T truck, and the Harley Davidson motorcycle on which he made several trips to California. Ong's boom years were the 1910's and 1920's.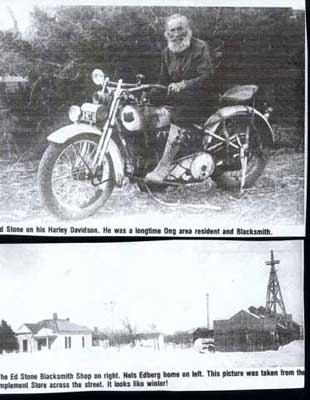 Unknown blacksmith shop from the archives of the Stuhr Museum, Grand Island, Nebraska